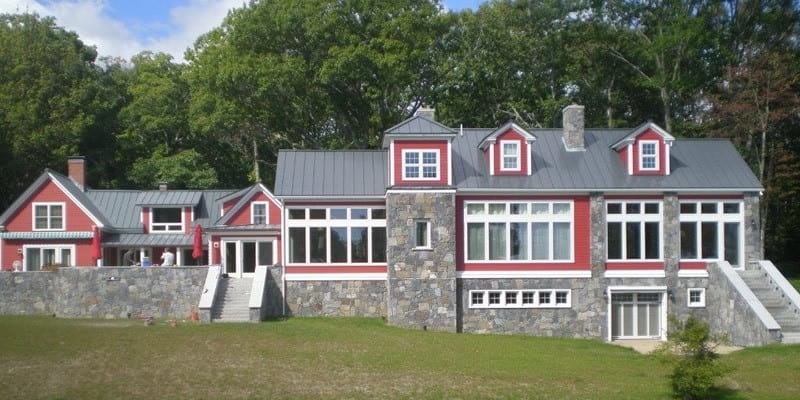 ALL SEASON BRICK & STONE OF TOPSHAM / PORTLAND MAINE
All Season Brick & Stone is a full service Brick & Stone Mason, handling everything from retaining walls, fireplaces, chimneys, leaky chimney repair, brick and mason chimney repair, walkways, historical restoration specialist, steps and patios and more.  For over a decade, the experts at All Season Brick & Stone have been making their customer's vision a reality. If you can dream it, All Season can build it. No project is too big or small for us.
All Season Brick & Stone is a custom Stone and Brick masonry company that has been serving Southern Maine and the Midcoast area since 1998. Owned and operated by Gordon Kinney and family with over 35 years of masonry and construction experience.
Our skills and experience are perfect for any brick or stone masonry project. From concept to completion, and even repair work, give All Season Brick & Stone a call for your next project.
Are you thinking about making an addition to your home or business, or maybe adding a brand new fireplace into your living room?
Well you have come to the right place!
All Season Brick & Stone has the experience to bring your unique vision to life. We understand that each individual client has a different vision in mind for their project and we will work with you so that every detail meets and exceeds your expectations!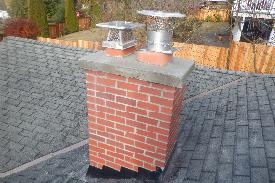 Brick or Stone Chimney Rebuild
When the mortar AND brick have crumbled, a chimney rebuild is needed. Our chimney rebuilds include tear down of the existing structure and debris disposal of the old decayed brick. The chimney will then be built back up using new brick and mortar and finished with crown/wash. Brick color, mortar color and decorative corbel style options can all be discussed to give your chimney a fresh new designer look.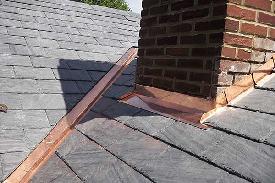 Chimney Flashing in Maine
The flashing is where your roof meets your chimney. Its purpose is to create a watertight seal that protects against moisture and penetration. When properly installed, chimney flashing can last more than 30 years, depending on factors such as where you live, the shape and size of your chimney and the materials used.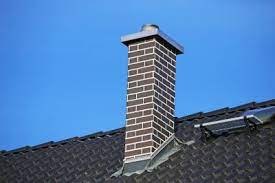 Maine Chimney Tuckpointing
Did you know that all masonry chimneys must be repaired at some point?
Mortar joints are damaged by harsh weather conditions, including excessive amounts of water. Moisture can even damage rock masonry when water penetrates due to weakened mortar joints. "Tuckpointing" is the repair process that stops the destruction and improves overall strength.